FOCUS Webinar – Top Tips for living in the UK
January 24, 2024 @ 18:30

-

19:30

Free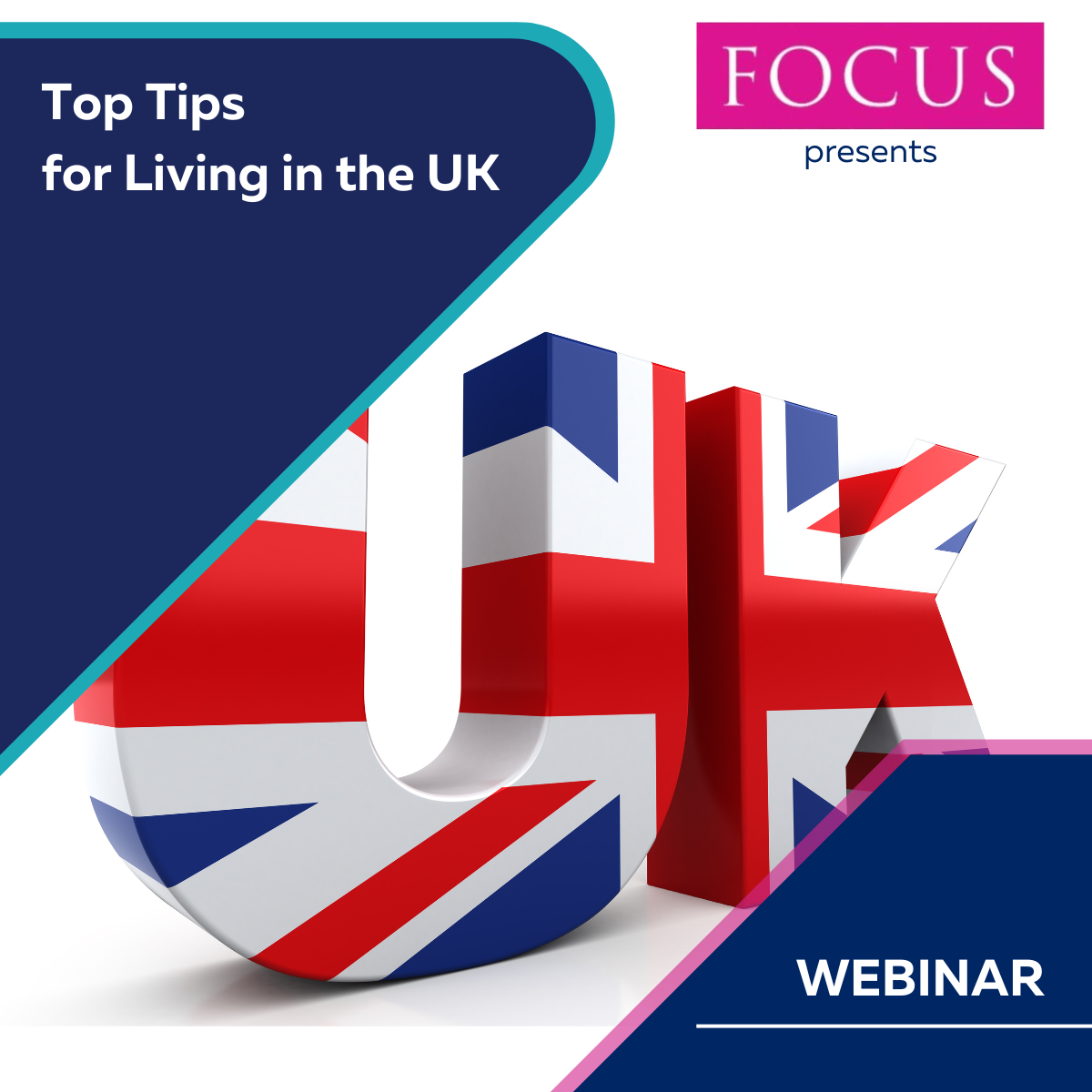 Are you making the exciting move to the United Kingdom? Or perhaps you've recently arrived and find yourself navigating through unfamiliar territory? Whether you're a newcomer or a resident seeking insights into British life, join us for an enlightening and engaging webinar.
Our webinar is designed to provide you with essential knowledge across various aspects of daily life.
We Will Cover Selected Topics from:
Understanding the Healthcare System:Navigating the UK's healthcare system can be complex, but we're here to simplify it for you. Learn about the National Health Service (NHS), how to register, access medical care, and understand the basics of healthcare provision in the UK.
Efficient Transportation: Get a grip on the UK's transportation network. From the iconic London Underground to buses, trains, and even cycling options, we'll discuss how to get around easily, cost-effectively, and with a touch of British transportation etiquette.
Mastering Socialising: British people have their unique way of communicating and socialising. Discover the art of small talk, understanding British humour, and embracing social norms to connect and build relationships with locals.
Unveiling British Culture: Immerse yourself in British culture and traditions. Gain insights into afternoon tea, the pub culture, historical landmarks, and etiquette pointers for various social settings.
Education Insights: If you're moving with family or planning to study in the UK, we'll walk you through the education system, schooling options, and considerations when choosing the right educational path for yourself or your family members.
Why Attend?
This webinar is not just about information—it's an opportunity to become a part of a supportive community. Connect with other individuals who are navigating similar experiences as you, and meet the welcoming FOCUS team, your companions on this exciting journey. Our commitment is to equip you with the knowledge and confidence you need to thrive in the UK while fostering new connections along the way.
Register now to secure your spot.
Yes, I Want To Join the Webinar