FOCUS goes to the OPERA: Gazzaniga's Don Giovanni Tenorio by RCM
November 25 @ 19:00

-

22:00

Free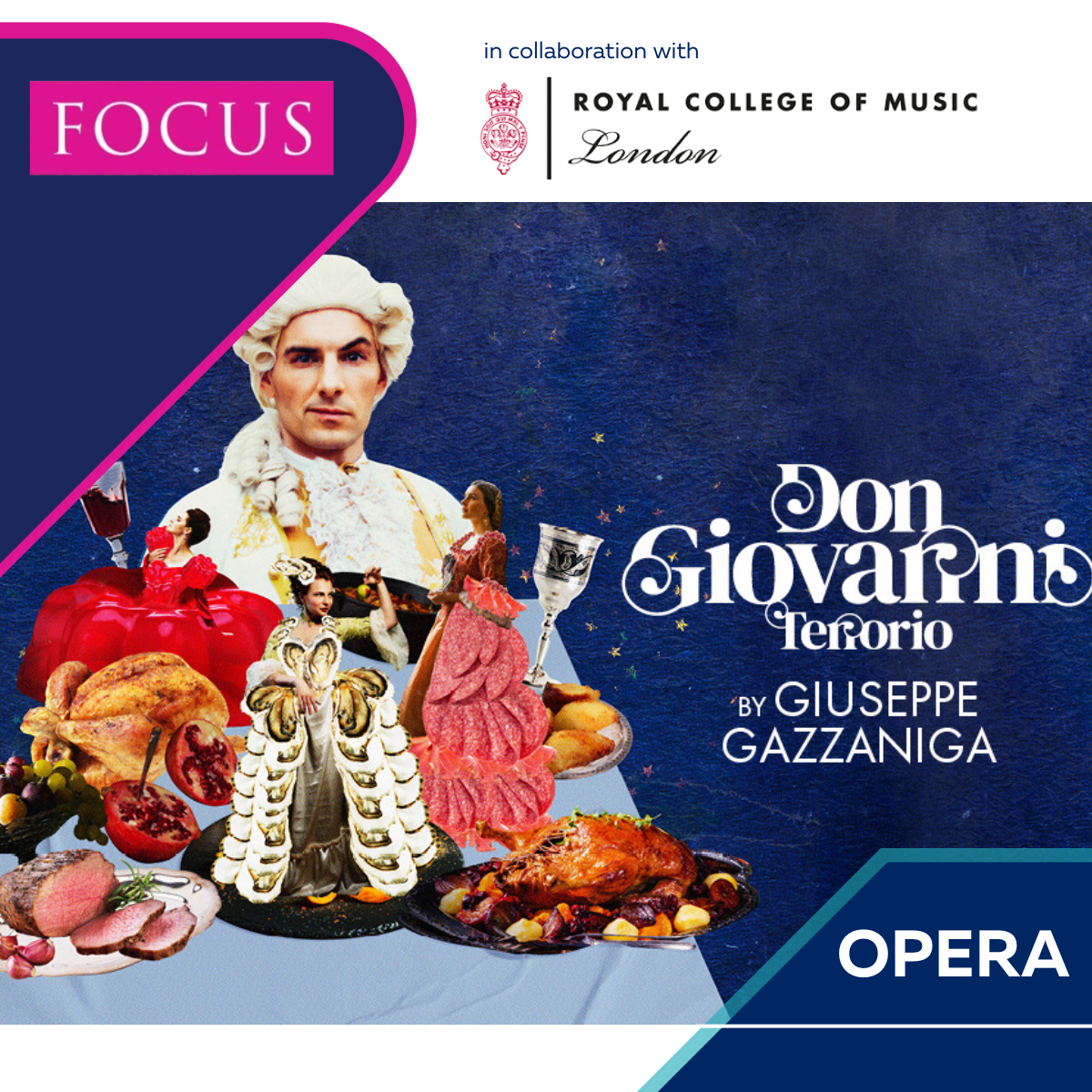 FOCUS Presents:
An Evening at the Opera in Collaboration with Royal College of Music
For the very first time, FOCUS is thrilled to offer its members an exclusive opportunity to immerse themselves in the world of opera like never before. In partnership with the prestigious Royal College of Music, we present "An Evening at the Opera" featuring the captivating performance of Gazzaniga's "Don Giovanni Tenorio." This collaboration promises an unforgettable evening of culture, music, and drama that you won't want to miss.
About the Opera: Gazzaniga's Don Giovanni Tenorio
Prepare to be transported to a world of passion, intrigue, and timeless melodies as you witness the enthralling tale of Don Giovanni Tenorio. Set to the sublime music of Gazzaniga, this opera weaves a story of love, betrayal, and redemption. Follow the charismatic Don Giovanni as he embarks on a journey that will lead him to confront the consequences of his actions.
What to Expect:
World-Class Talent: The Royal College of Music is celebrated for nurturing exceptional musical talent, and this opera will feature some of the most promising voices and musicians of our time.
Immersive Experience: Immerse yourself in the rich storytelling and emotional depth of "Don Giovanni Tenorio" as you follow the characters' trials and triumphs.
Opulent Setting: The Royal College of Music provides a fitting backdrop for this grand opera performance, ensuring a night of elegance and sophistication.
Exclusive Access: This event is exclusively available to FOCUS members, offering a unique opportunity to share a cultural experience with like-minded individuals.
_______________________________________________
About the Royal College of Music:
Experience the pinnacle of musical education and performance with the Royal College of Music (RCM). Located in the heart of London, RCM has a rich history dating back to 1882 and is renowned internationally for its excellence in training and nurturing exceptional musical talent. With an illustrious alumni list including world-class musicians, composers, and conductors, RCM is a symbol of musical innovation and tradition.
If you are already a FOCUS member please log-in as price for members will be lower or free.